Wood Fireplaces Available in Onalaska, WI
Warming Trends in Onalaska, Wisconsin is your go-to shop for wood fireplaces. Some of the brands we have available include: Osburn and Majestic. 
The randomly dancing flames, the occasional crack and pop of the fire, the warm, radiating heat, there's nothing like a wood fire! There are a wide range of sizes and styles available. Whether you're just looking for an occasional fire, or you're looking for a high efficiency wood heat source, there are various options available. Some of the high efficiency wood fireplaces even allow for ducting heat into adjoining rooms in the home.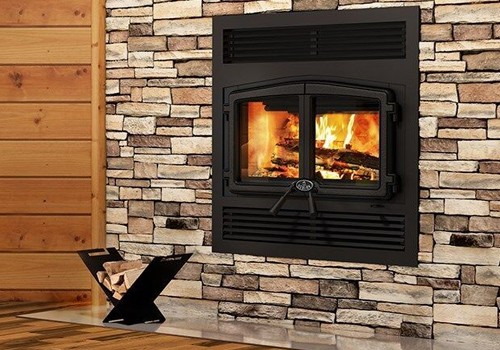 Osburn Stratford EPA Wood Fireplace
The Osburn Stratford has a lot to offer, including a 2.5 cubic foot firebox that's easy to access through double-cast iron doors. The Osburn Stratford will impress you with its distinctive style and exceptional heating capacity. Several options are available, including a forced air system for heating adjacent rooms.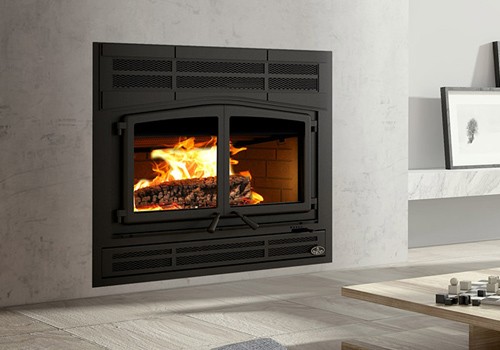 Osburn Horizon EPA Wood Fireplace
The Horizon wood fireplace offers peace of mind due to the combination of energy efficiency and clean heating. A simple solution; its clean design suits any type of decor. Behind its large glass door, the 4.28 cubic foot combustion chamber can hold an impressive 60 lbs of wood. This energy efficient fireplace complies with the EPA's clean-air standards (only 1.6 g/hr of emissions). The Horizon fireplace is capable of heating large spaces and burns for 10 hours.
Majestic Wood Fireplaces
With the purchase of a Majestic product you are getting outstanding durability, stunning looks, and long lasting performance. We also have Majestic fireplaces and inserts available. See all available Majestic Wood Fireplaces by clicking the arrows below.